VS Services has a fleet of trucks that we can assign your the project to be cost-effective and get it done correctly.
Our fleet of trucks include:
Dump trucks
Dump trailers
Tandem
Tri-Axle
Quad
Quint
Material trailers
Barrel bed trailers
Walking floor trailers
Refuse ejector trailers
Demo trailers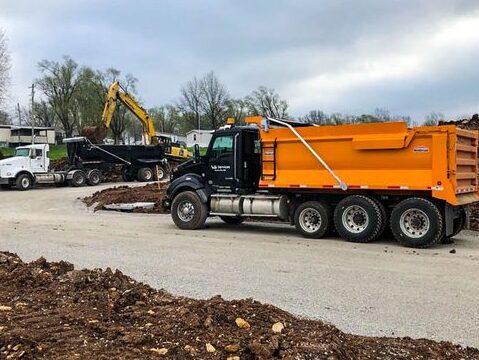 VS Services can haul many different materials to, from, or around your project location.
Our hauling material service include:
Gravel
Rip Rap
Rock
Sand
Dirt
DUST
Boulders
Shot Rock
Ditch liner – any size
Topsoil
Asphalt 
AB3
TYPE 5
3″, 2″, 1", ½", 1/6,
¾,3/8
River Rock
Ag Lime
Screened rock, clean rock
Granite rock
Construction material 
and more…
Gravel Spreading, Grading, Compacting
Specialties include gravel driveway and parking lot construction, grading of soil and gravel, land clearing, leveling and compacting.
Recent Project
(Move mouse over the image to reveal hidden area).